To evaluate the entire process of SEO activities in order to check the performance, preparing an SEO report by the end of each time frame is important for you as well as the client to learn whether or not SEO has been doing good to the business. However, submitting report to the client is a frightening task. In many cases, it is important the reports must be both, elementary as well as robust.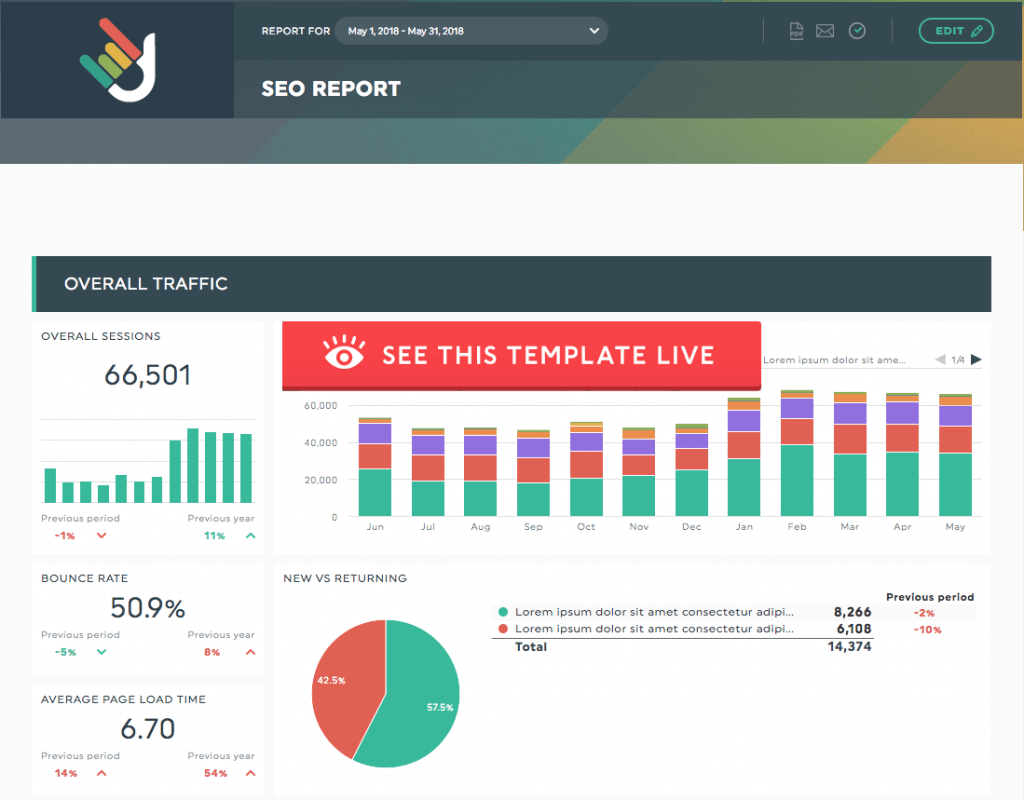 To track the performance of the website and to see how well it has been doing from the previous months, SEO reports are extremely important.
Confident about preparing an accurate SEO report? Well, it's ok even if you don't, not to worry! In this article we will be discussing about the essentials that you must include while making SEO reports for your clients.
Traffic: Channels
Report making begins depending upon the goal of the client, if the goal has been generating organic traffic, then it is important to place the traffic details at the very beginning of the SEO report. Therefore, it will help you conclude where you should spend your time and money.
Conversion rate and Goal completion
Traffic is important, however, if the traffic isn't doing the activities that you want them to do, which is nothing but converting. Clients are more likely to look for the metrics and so the conversion rate is best to be placed at the beginning of the report.
Page Level Traffic
Page level traffic is helpful for the client to know which page of the website, the visitors have been engaging with the most and to identify the pages that requires improvisation in order to grab the attention of the visitors. To know where user visitors are engaging within your website is as important as knowing where your visitors are coming from.
Time on site and the Bounce rate
To know whether or not, your website content has the potential to keep the visitors glued to your website then it is important to track the amount of time readers spend on your website.
And here the list of some of the most important factors that needs to be considered by preparing an SEO report comes to an end. Hope, this article has been informative to you, do share your views about the same.
For queries and suggestions, feel free to get in touch with us.
To know more about SEO report, stay connected to us.
Thank you for your time.