Okay, I know what this looks like, but hear me out before you come to conclusions. No, this is not some paid advertisement from my end and no, HostGator does not pay me for recommending them to everybody (that would be nice though).
Before we get into the why's and what's, you need to first get a clear picture of HostGator. HostGator is a web hosting provider that was founded in 2002 by a student at the Florida Atlantic University named Brent Oxley.
The company originally started as a domain registrar and grew in popularity soon, registering over 200,000 in just two years. Then you know how it goes, it seized the opportunity in the field it was in and became a full-blown web host that delivers dedicated, shared and cloud hosting plans.
The rest is, as they say, history. The company grew to a mammoth size becoming one of the best in the industry and making a name for itself in just a decade. You would have to be living under a rock for the last few years to have not heard their name if you are a tech geek.
Now let's get to the business end of things.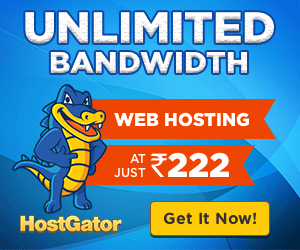 There are several reasons why I recommend HostGator as a web host. It is the perfect marriage between pricing and performance, something that gives you the best of both worlds.
Don't get me wrong, I am not saying it is the cheapest service out there, it isn't, not even close. But it is not exactly expensive either and the performance you get, let's just say that it is up there among the best. Don't break your head yet.
Here is where it gets really sweet though. With all of HostGator's Plans, bar the hatchling plan, you get unlimited amounts of everything. Now you can break your head.
What this means is that you get unlimited amounts of domain names, unlimited bandwidth and unlimited emails. What this means is that even if you have a single account, you can run as many websites as you want with that account and as bandwidth is not going to be a problem, the number of accounts you operate is not going to be an issue either.
What does that mean? The cost suddenly drops, that's what that means. If you have not realized it yet, then I'll make it simpler for you. The more websites you are looking to operate, the cheaper the hosting is going to cost for you and that's what makes Hostgator unique.
Let's say you have to operate 10 websites. Usually, you will need multiple accounts and multiple plans that will cost you quite a bit. If you run with Hostgator, all of them come under one plan which makes it extremely cheap. You would be paying the rent for a website in cents rather than dollars, savvy?
If that was everything then you would say close, but no cigar. But there is still more and it's on the software side of things.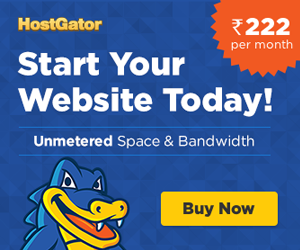 cPanel is a standard offering by HostGator and this is a huge plus point. I can feel you nodding your heads already. cPanel is an opensource software that runs your backend. It is the industry standard and as it is the open-source you get tons of documentation everywhere. On the contrary, some web hosts like GoDaddy have a propriety backend that is a giant pain in the buttock's region.
Then there is their customer service. Oh, where do I even begin? Let's start with how available their reps are. Yes, yes, they boast of a 24/7 customer support but do they back up that claim?