I know, I know, right from the heading this looks like a product pleaser more than a review. Trust me, it's not. So, bear with it and read on because my opinions while quite firm, are not without reasons. So again, bear with me for a while and you will know what I am talking about.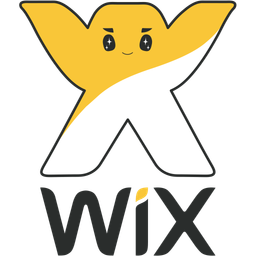 We live in the age of the internet right now. It rules our lives and dictates our choices, directly or indirectly, so websites have more importance now than they had a couple of decades ago (obviously).
A website can change everything for your business. Brand awareness, publicity, accessibility, the fruits of using a website is endless. Another thing that has changed is the way we build the website. It is quite easy now.
You would have needed a coder to build sites and needed somebody like a whiz kid to make it stand apart. Now you have drag and drop solutions that exist nearly everywhere. All you need to do is drag and drop the elements on the page and watch the magic happen. Not a single line of code is needed.
Wix is one of those companies that was founded as a website builder. While there are several builders out there, Wix has to be the best if not one of the best in the business. They have been around for nearly a decade and a half and have built a large brand around their product in the time since then.
If you are a beginner starting with your first website, then Wix is the best choice for you and I will explain why before we get to the review of their product.
Usually, website builders reside on a spectrum that goes from completely do it yourself to manage. With the former, you get all the tools and bits that you need to build a site and you have got to do it for yourself. On the other end, you have companies where it is all-inclusive, where everything is done by them and then also managed by them.
Wix resides on the far end of the spectrum. It is like leasing a house. You can change the decor and the paint and everything, but not change the infrastructure or plumbing or any basic things like that. Now that you have an idea, let's continue the review.
The first thing you know about Wix is that it is an independent and publicly traded company that devotes itself to website builders. This means that the only way up for them is with a better product as a website builder which plays well for consumers like you.
This is because they mainly identify themselves as a website builder. Usually companies with a website builder in their hosting suite. Such companies don't pay the kind of attention to website builder since for them, the website builder is only as good as its whole suite is. Makes sense?
So Wix is a better product before it even left the factory, simply because of the intent behind it. Now let's get to what makes it great, like the features and the speed.
If you ever look at their website, you can see that it is one of the most aesthetically pleasing sites that you would have seen in your life and that's what they are trying to sell you. Trust me when I say this, they are not overselling their product.
You get a ton of themes and design templates that look brilliant. They have been improving their collection and in the past year or so, they have outdone themselves and their competition in that regard.
Then there is that backend. If there is one thing you will learn, it would be the amount of work and focus that has been put on design. It is designed to be functional at the core, yet look pretty. The dashboard feels just right. Everything is where it is supposed to be and you will feel right at home even though you still don't have a clue of how everything works.
Wix does another thing differently when you compare them to other site builders. They do everything on their servers. This means that they are optimized for their websites and they have in-house experts who make sure they stay safe and fast.
To wrap it all up, Wix is the best website builder out there, hands down. Whether it is to make the prettiest website in the business or the most functional, few can do it as well as they do.